Download RRG App
Prevention is better than cure. Terrorism is on the rise now and the Religious Rehabilitation Group is here to prevent the spread of terrorist/extremist ideology.
RRG App allows users to chat with their clerics one-on-one to discuss issues related to extremism and terrorism. It also allows users to receive notifications from the RRG and make booking for a visit to the RRG Resource & Counselling centre.
With this app users will be able to find out issues on the threat of extremist ideologies and how to mitigate them.
App Screens
RRG
Chat
Function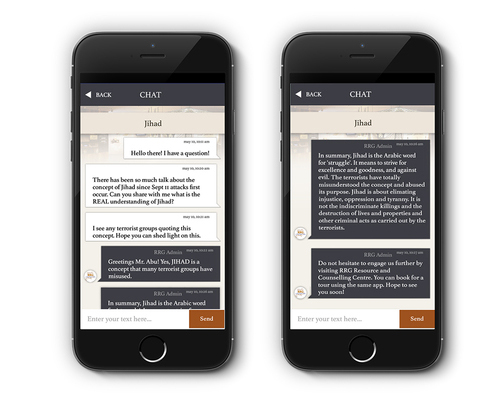 Booking
Function